Expressage Attestation's primary area of concentration is Certificate Attestation Services. Our attestation services in Dubai are available for all kinds of certificates and other papers. The embassies and consulates of every country, including those in Oman, India, Pakistan, Saudi Arabia, Kuwait, Angola, Portugal, Poland, and South Africa, provide attestations for documents.
Document Legalisation
The documents that are valid in the nation of origin will not be recognised abroad. Documents must be certified by the relevant authorities by having their seal and signature placed on them. Document legalisation, as used in international law, is the process of authenticating or certifying a document so that it can be recognised in another jurisdiction.
Many nations demand that foreign documents be legalised in order for them to be accepted there because they are unfamiliar with the organisations that issue them or the documents themselves. The legalisation process often entails a series of certifications from one or more agencies in both the destination and the document's country of origin.
Why is it vital for documents to be legalised?
In order for the documents to be accepted by the relevant foreign authorities, legalisation is required. Let's look at the following legalisation goals to better grasp its significance:
Business and Business Visas
Business owners now have an easier approach to reach audiences throughout the world because to the rise of globalisation. The essential paperwork must undergo legalisation in order to expand your firm abroad. It is a continuous procedure because there are numerous documents involved. A few examples of documentation are business registration paperwork, bylaws, financial statements, certificates of origin, tax records, articles of organisation, and memorandum of association attestation. It is advised that it be validated, translated, and legalised even though it is time-consuming in order to ensure the smooth operation of the firm in the global market.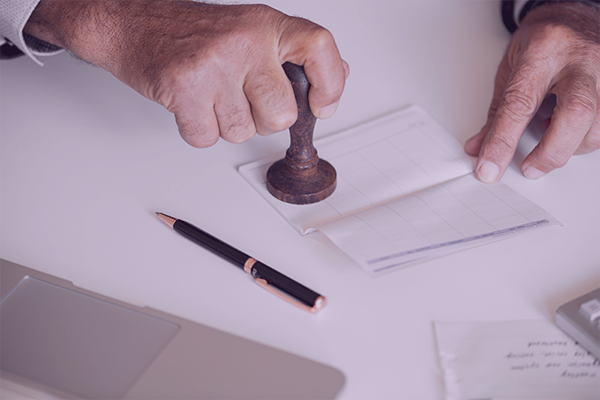 Passports and visas, two of the most frequently requested papers abroad, offer more than just identification verification. Passports give holders access to domestic embassy services in foreign nations, which can be very helpful for travellers. Visas are frequently utilised for business and school purposes. A recognised birth certificate might speed up the procedure if a domestic embassy wants to replace or create a copy of your passport.
Employment
People frequently relocate to a nation that provides greater economic possibilities and a high-quality lifestyle in the modern day. The documents that must be legalised must be known in advance because they differ depending on where you are in the world. The most frequently requested documents include birth certificates, academic transcripts, medical certificates, employment permits, marriage certificates, etc. Being ignorant of the required documentation could result in your visa application being rejected.
Education
Prior to departing the nation, students who are pursuing higher education abroad must always get their academic records legalised. You will require additional materials in addition to your credentials and biodata. According to the destination country, all attestation for personal documents such as birth certificates, financial records, and educational certificates such as diplomas and degree certificates must be done in the country of origin. If you need help, ask for it. If you lack the essential experience, it may take a while to acquire the required documents and finish the attestation process.
Verified transcripts are necessary for students who are transferring from a degree programme in their native country to another university overseas. Additionally, a high school diploma or university degree may be required as proof of education for job done abroad. The authentication and document legalisation chain can assist ensure that none of your effort is wasted because the standards of accreditation can differ substantially from country to country.
Marriage/Divorce and the Process of Adoption
To ensure your spouse's rights and identification and to use as evidence of your connection in foreign settings, a marriage certificate must be attested. Due to the process's complexity, it must be handled carefully to avoid errors and mistakes. The couple's foreign business operation is made simpler by the attestation. On the other hand, before getting remarried to someone who lives abroad, divorced couples must file a divorce document, have it validated, and exhibit it as proof. These certified documents are crucial when applying for adoption in foreign nations.
As for couples who choose to have kids; in addition to welcoming a kid into their lives, prospective parents who choose inter-country adoption (adopting a child from abroad) must also complete tonnes of paperwork. International adoption just adds more paperwork to the lengthy and time-consuming process of adoption documentation and adoption deed attestation in the adoptive parent's native country. In order to complete the procedure, paperwork must be approved by both the country the parents are from and the country they are adopting from. The child's immigration records and other pertinent documents will need to be attested later because failing to do so will result in harsh consequences. For the child's safety, it is best to take this action.
To Always Be Prepared in your Plans
In actuality, there are too many circumstances to discuss in this brief text. There's a considerable probability that if you're travelling or conducting business abroad, you'll need legalised paperwork. Every country has its own laws, some of which are updated frequently. Legalization Service Center is here to assist you in avoiding annoying difficulties and delays in all kinds of situations. Get in touch with Expressage Attestation to discuss your plans, and our experts will ensure that you and your documents are ready for whatever the situation calls for.
Legalizing the necessary paperwork should always be at the top of the list, regardless of whether you are beginning a new business abroad, searching for studies and employment prospects abroad, or just visiting abroad. Keep in mind that every embassy and consulate operates under a unique set of procedures. Being patient and making an effort to become familiar with the process beforehand can help you prevent any extra delays or complications because it is a difficult process. However, Expressage Attestation aims to make it easy for you.